A WARM WELCOME
From The Bunny Hill Riding Centre Team...
Bunny Hill Riding Centre is a family owned and run Riding Centre, Livery Yard and Farrier Practice on the Leicestershire & Nottinghamshire borders. We have dedicated & highly qualified Instructors to help you develop your riding skills, on your own horse. Conscientious staff to look after your horse on livery and a Clubroom Bar for you to have a relaxing drink. We have great facilities including a large indoor school and we run regular dressage competitions which are open to everyone.

Sam & Lou Humphrey
To find out more details about Sam & Lou's Training Sessions & Life Coaching Skills please click here.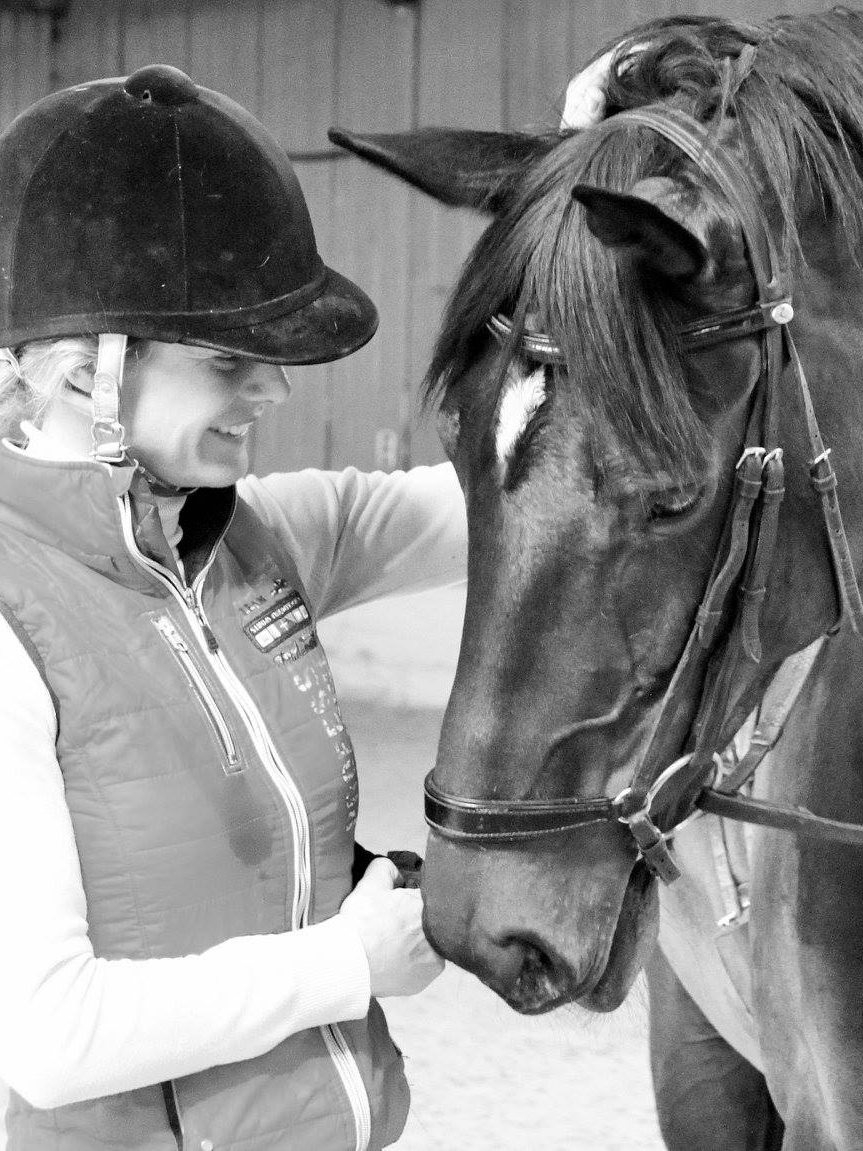 Vicky Humphrey
For more information on Vicky's own horses and her Dressage Training & Livery Services please click here.
Situated between Bunny and Costock on the borders of Nottinghamshire and Leicestershire, Bunny Hill Riding Centre was opened by Bob & Freda Humphrey in 1955. It soon became one of the leading Riding Schools in the region and over the years has produced many of the area's best known riders and 'equestrian characters'.
In 1977 Bob and Freda's son Sam, along with his wife Lou, joined the Riding Centre Team. When Bob and Freda retired in 1991 Sam and Lou carried on the family tradition of producing further generations of successful riders and horses. 2013 saw the beginning of a new era, when Mark and his wife Vicky, an accomplished Dressage Rider/Producer in her own right, took over the Riding Centre, leaving Sam and Lou to concentrate on their Private Lessons and Life Coaching Skills business.
We offer a friendly and safe environment to develop your riding skills, keep your horse at livery or just have a relaxing drink in the Clubroom Bar. We have some great facilities for the horse and rider and hold dressage competitions on a regular basis which are professionally run with a welcoming and relaxed atmosphere.
We hope to see you soon.
Sam, Lou, Mark & Vicky.