MARK'S FARRIER PRACTICE & JOUSTING
Mark Humphrey Remedial Farrier...
As well as standard Farriery work, I also offer a Specialist Surgical & Remedial Service, offering support to competition horses as well as horses with a wide range of lameness issues. I work closely with many of the local Veterinary Practices in the area and am happy to liaise with your Vet to achieve the best possible outcome for your horse. Working with me are James Wood (DipWCF) who has been with me for five years, Senior Apprentice Sam Fogg who has been with me for 3 and Torran Platt who has been with me for a year.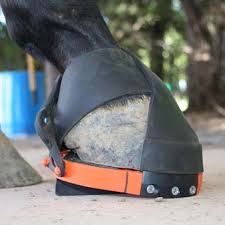 As the point of lameness is not always easy to diagnose, I have invested in a Krosscheck Leverage Testing Device. By elevating the foot in various directions this clever device offers a significant insight into where the horse is most comfortable or in pain and therefore allows me to shoe accordingly. For more information on Krosscheck Leverage Testing please click here.

I also supply and fit the well known Imprint therapeutic plastic shoes. These are made from a completely mouldable plastic, which fits perfectly with the contours of the foot and are used on horses with laminitis/founder, angular limb deformities, flexural deformities, hoof cracks and footsore conditions. For my Price List please click here.
For horses with laminitis we also offer a Full Rehabilitation Livery Service at our Livery Yard with on-going farriery support and a 'back to fitness' regime.

I sponsor Laura Jarvis' PSG Dressage horse Contender as well as Vicky's latest Dressage mare Ancenza.
These are a few photos of recent surgical and remedial shoes. For more photographs and case studies please click here.

This photo shows a Graduated Bar Shoe with flexible Frog support and equine dental impression material to relieve pressure to the rear of the foot.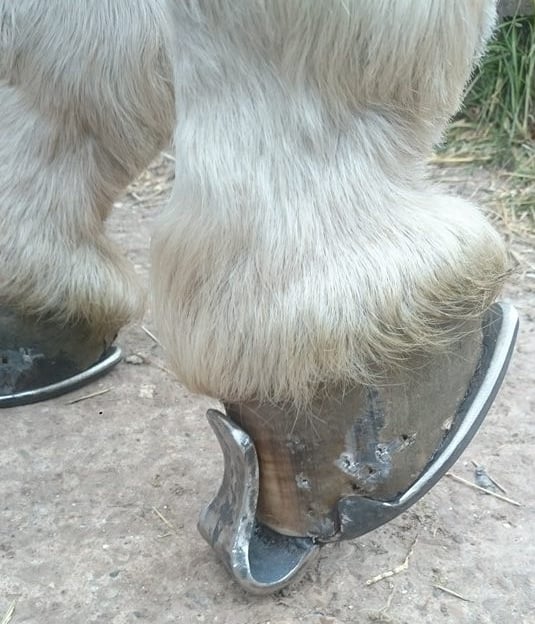 You can see in this photo I have added a toe extension to the shoe to increase the leverage at the toe which will work with physio exercises to counteract the contracted tendons in the hind limb.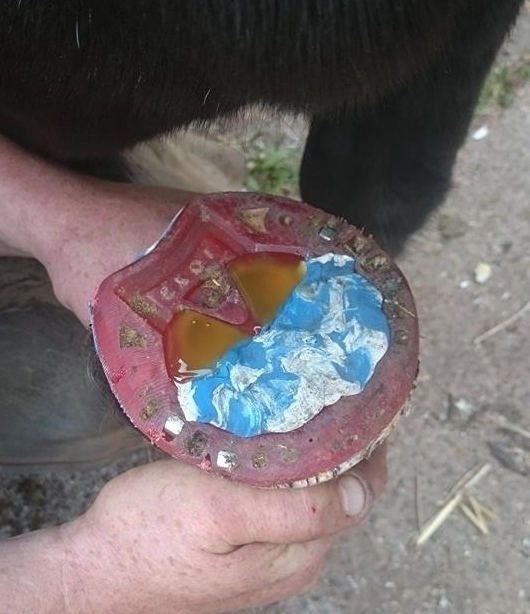 In this photo you can see how we use plastisine to fill a void to keep the liquid gel padding in exactly the right place while it sets. This is a Plastic Bar Shoe used to give lightweight flexible support to the heels when there is caudal heel pain.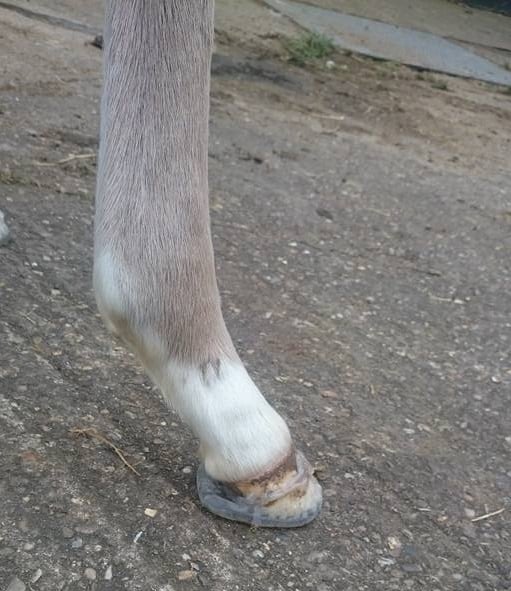 This Foal Cuff was used to help correct and support the growing limb of this foal. This limb had tendon laxity which was corrected after eight weeks of wearing the Cuff.
To get an idea of shoeing charges, please click here to be taken to my Price List page. If you have any questions, need advice, or you would like me to discuss your horse's problem with your Vet, please call me on 07971 063407.
Knights Of Nottingham Jousting Team...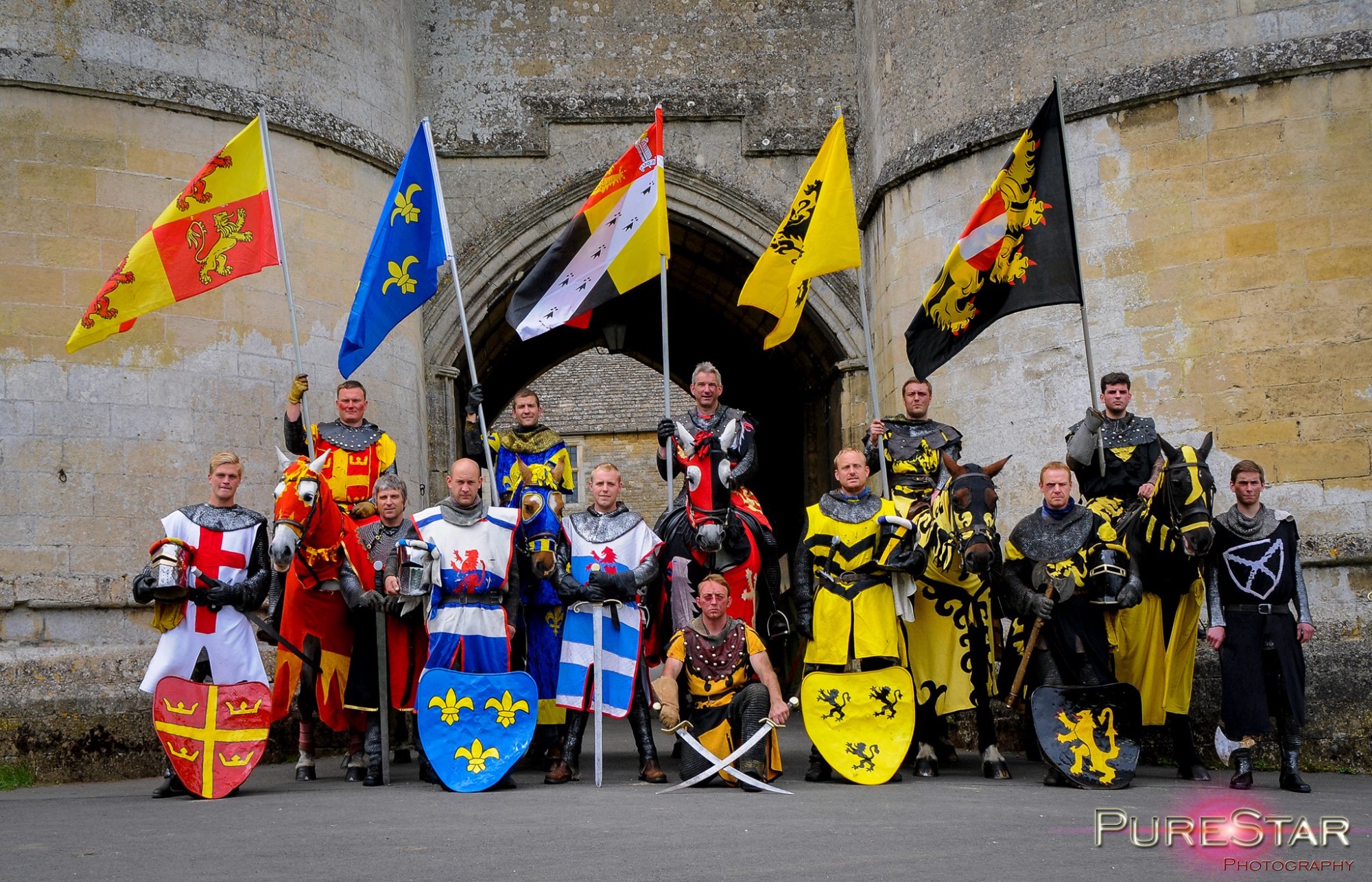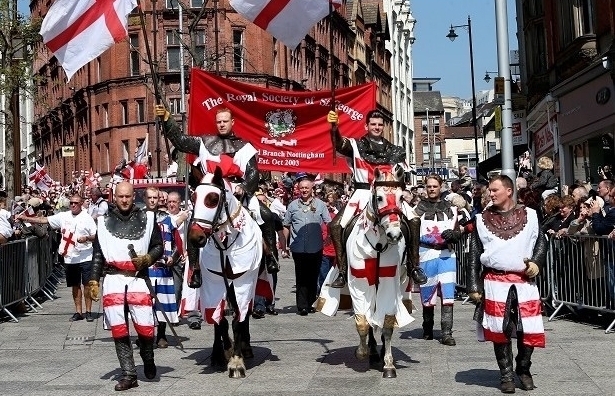 The Nottingham Jousting Association was founded in 1970 by Robert and Sam Humphrey. Over the years they have performed all over the world before Royalty and Presidents, always attracting huge crowds wherever they go.
They now call themselves the Knights of Nottingham.
If you'd like to find more about them please click here to visit their website.