SAM & LOU HUMPHREY
Sam's Coaching & Sports Psychology...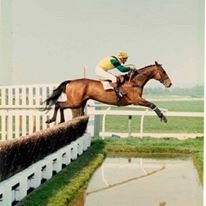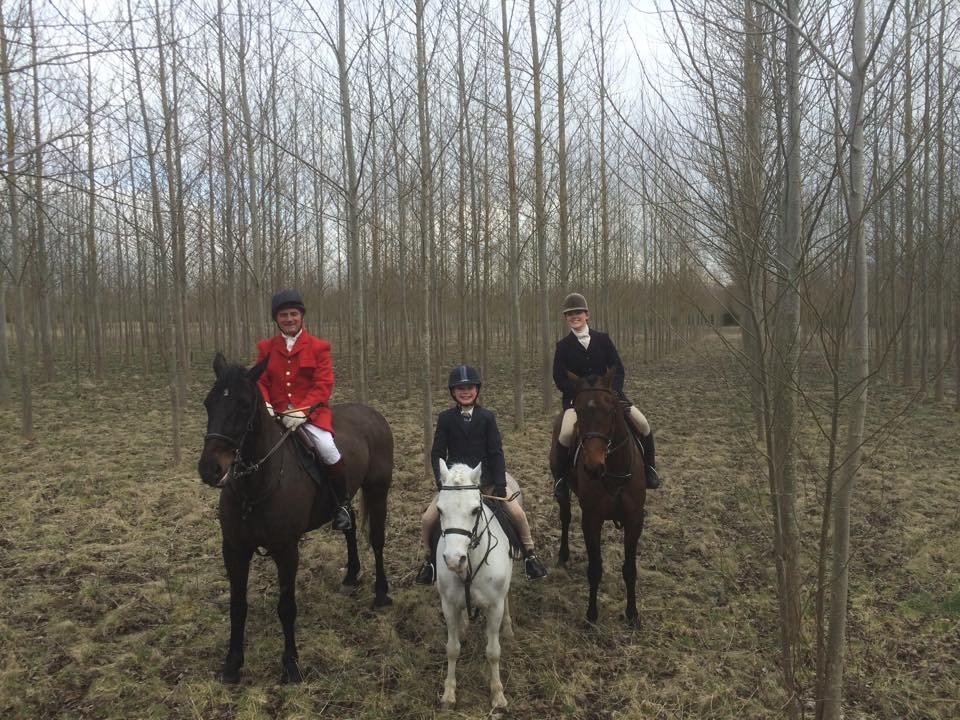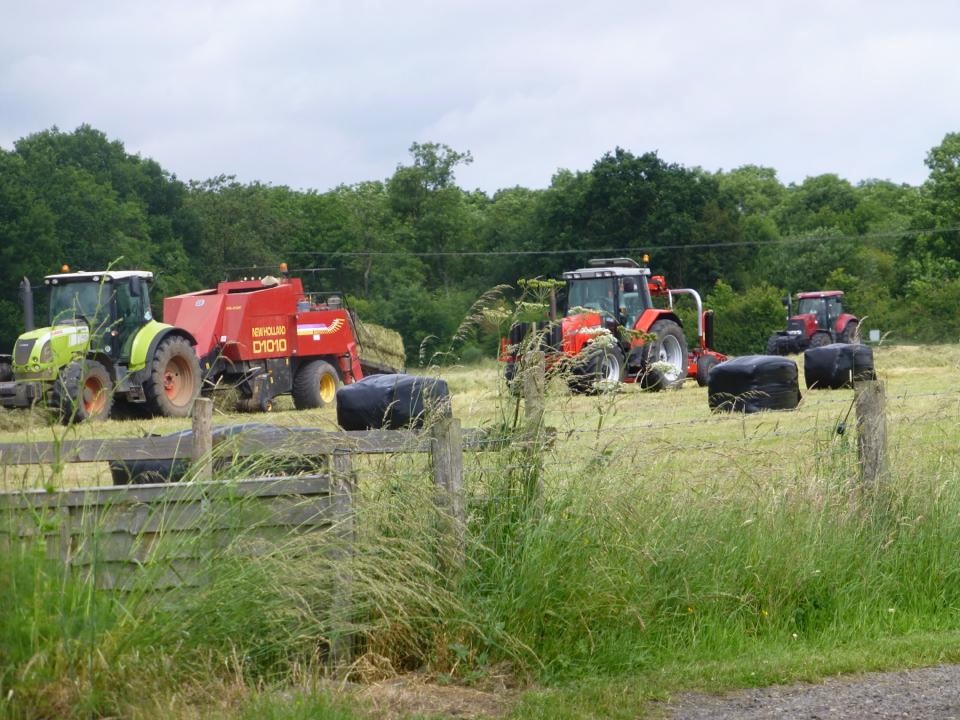 As my parents Bob & Freda ran Bunny Hill Riding School, or The National School of Equitation as it was known then, it was inevitable that I would continue the family tradition of hunting, point-to-pointing, national hunt racing (that's me clearing the water at Cheltenham in 1987), horse and rider training and running the Riding Centre itself.
Lou and I took over in 1991 and continued running Bunny Riding School and Livery Yard. In 2005 whilst studying for my Sports Psychology Diploma, I was given the opportunity to extend my knowledge by taking a Life Coaching Skills course. I now use these skills on a daily basis helping restore confidence to nervous riders of all ages and also help competition riders to achieve their goals. If you feel you have lost confidence in your riding ability or riding your horse, these skills will certainly be of interest to you. I also use headset training in my coaching sessions which I believe delivers a more relaxing and personal experience for my clients and their horses.
Although Lou and I have handed the main running of the Riding Centre over to Mark & Vicky, we still take regular private and group coaching sessions and as you can see from the above photo, I accompany Katherine, my granddaughter, out hunting.
Lou's Dressage & Flatwork Sessions...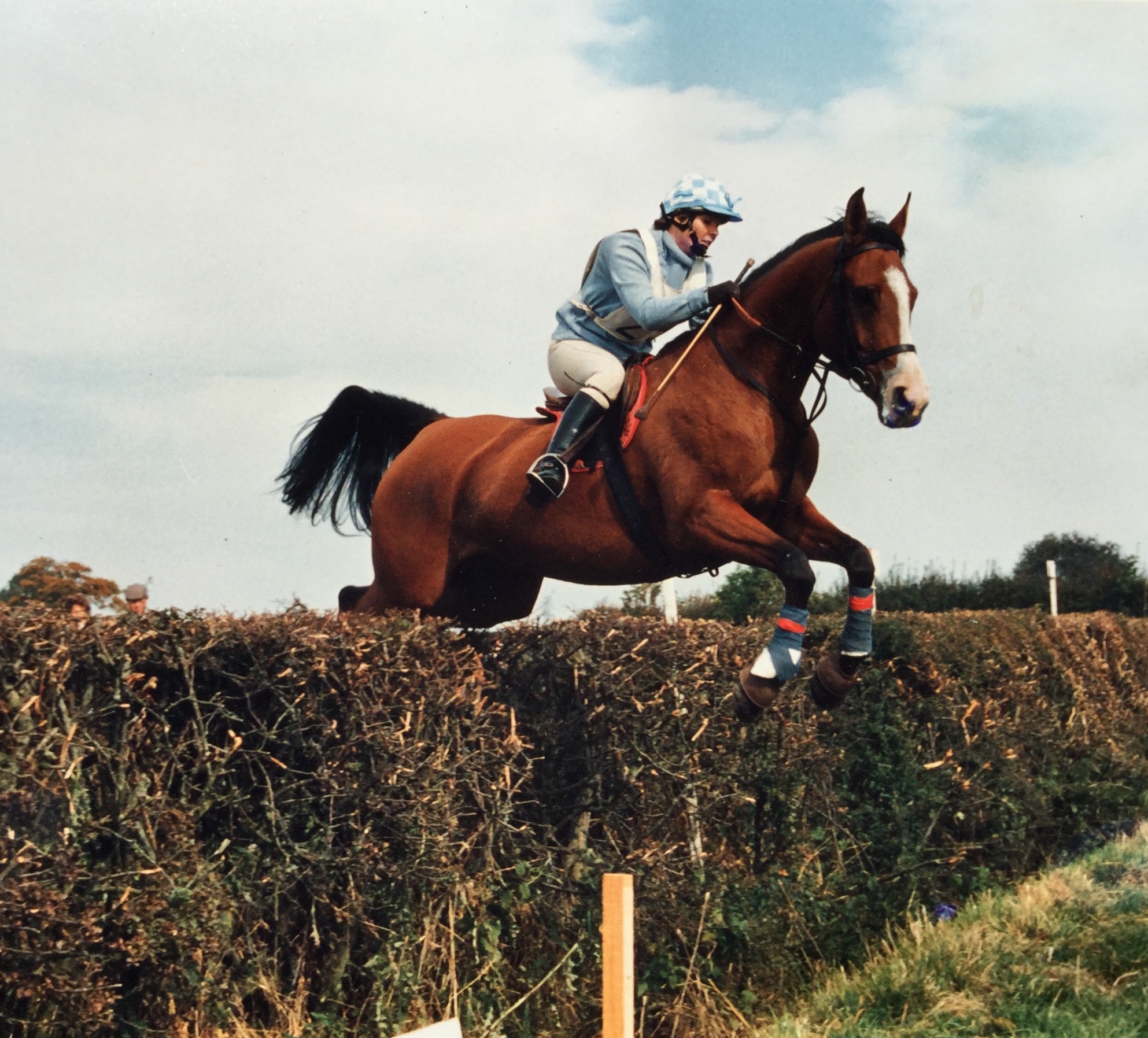 Like many local teenagers, I had lessons with Bob Humphrey and also worked at Bunny Hill. That was how I met Sam and I've been here ever since!
Over the years my equestrian background has covered most disciplines including hunting, team chasing (that's me on That's Magic in 1986 at the Atherstone team chase), eventing, showjumping, endurance, dressage and also sidesaddle where I took part in quadrille displays. As well as qualifying point-to pointers, I also trained Arabs for flat racing both here at Bunny Hill and also at Long Whatton for Lord Crawshaw. 'Momentz' an Arabian I owned and trained was in fact the National Arab Racing Champion for two years running and I think still holds the track record!
As far as qualifications go, I hold the BHS Stage IV, am an A1 Assessor, a Dressage Listed Judge and a NVQ Assessor.
Although I enjoyed eventing, dressage became my main passion and now I mainly take private and group dressage & flatwork lessons and thoroughly enjoy coaching my granddaughter Katherine.