WHO'S WHO
Instructors At Bunny Hill Riding Centre...

Sam Humphrey
Sam takes private lessons by appointment during the week and on Sunday. He is also well known for the 'fast' hack on Saturdays and group lessons for more advanced riders. Sam has also developed a Life Coaching business more details of which can be found by clicking here.

Lou Humphrey
Lou ran the Riding Centre with Sam for many years and has now reduced her hours but still takes her very popular 'Ladies Ride' and private Dressage lessons during the week. For more information about Lou please click here.

Vicky Humphrey
Vicky organises the Dressage Competitions and Clinics as well as taking private coaching sessions during the week. If your horse is on Training Livery it will be ridden by Vicky. For more details about Vicky and her Dressage team click here.

Ruth Willamett
Ruth started her riding career at just three years old! As well as being a BHS AI and UKCC Level 2 Coach, Ruth is also our First Aider and takes charge of the Wednesday morning 'quiet hack' for the more nervous rider and private lessons and group lessons in the school. Ruth also set up the very successful Bunny Riding School accredited Pony Club more details of which can be found by clicking here.

Terri Atter
Terri joined us in August 2015 takes group and private lessons, is our Yard Manager and Working Pupil. Coming from a strong Pony Club background Terri concentrated on showjumping competing in Newcomers at 1.10m. Terri is now specialising in dressage and progressing well with the help of Vicky's schoolmaster Bear.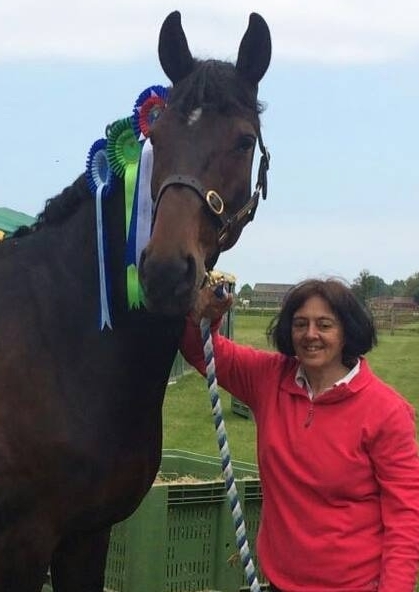 Jackie Clarke

Jackie mainly looks after Vicky's competition horses and has worked at Bunny Hill for three generations of Humphreys!!

Terri Atter
Terri joined in 2015 and is Yard Manager and Working Pupil.

Lucy Willamett
Lucy is Yard Assistant on Tuesday evenings and is the youngest member of the Bunny Hill Team.
Elin Daly
Elin is our Yard Assistant on Saturdays during University term time, where she is studying Maths. Elin will be back on the Yard in September.
Jacob Peverill-Jones
Jacob is Yard Assistant on Wednesday and Thursday evenings.